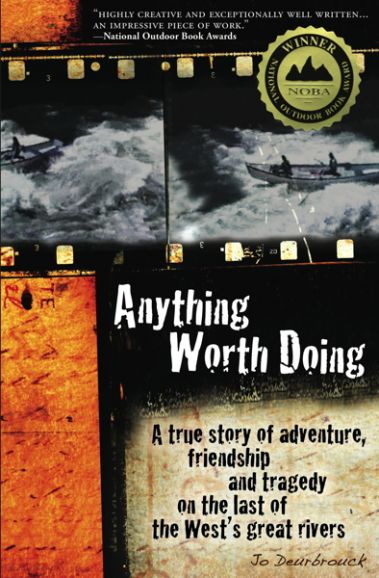 ORDER YOUR AUTHOR-SIGNED COPY HERE!
OR ORDER FROM ONE OF THESE ONLINE BOOK SELLERS...
2012 National Outdoor Book Award Winner!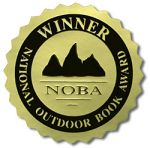 "Highly creative and exceptionally well written...an impressive piece of work."
<more Media Highlights...>
"...a white-knuckled adventure classic."
—David James Duncan, author of The River Why, The Brothers K, & the forthcoming Sun House
To read David James Duncan's full comment and other praise for Anything Worth Doing, please visit the Praise page.
 Anything worth doing is worth overdoing...
     Anything Worth Doing tells the unforgettable true story of larger-than-life whitewater raft guides Clancy Reece and Jon Barker, two men who share a love of wild rivers and an unbending will to live life on their terms, no matter the cost.
     Clancy's motto, 'Anything worth doing is worth overdoing,' leads them into a decade of beautiful—and beautifully strange—river adventures. Then, on June 8, 1996, in pursuit of a 24-hour speed record they intend to share only with a handful of friends, the men launch Clancy's handmade dory, his proudest possession, onto Idaho's renowned Salmon River at peak flood of an extreme high water year. This time the odds catch up with them.
     With clarity reminiscent of Krakauer's Into the Wild, whitewater veteran Jo Deurbrouck carries us down the West's great rivers and into the hearts, minds and homes of that rare breed for whom security is optional but freedom and passion are not. Anything Worth Doing—taut and efficient, yet rich with insight—is destined to become an adventure classic.
Excerpt from the Preface
     We called our home the Blue Ghetto. Each spring it accreted along both sides of a dirt road you could walk the length of in two minutes. Our scrap of road collided at one end with the backside of Three Rivers Lodge, the rustic resort that largely comprised the town of Lowell, Idaho. The other end was swallowed by a wall of dense, dark, dripping green: the Clearwater National Forest. Alongside, screened from view by willow and syringa, ran the Lochsa (pronounced LOCK-saw). This mountain river swells each spring with snowmelt and rainfall, pounds through dozens of powerful rapids in a handful of miles, and then, just downstream of the lodge, folds with deceptive peace into an even better known mountain river, the Selway.